Meet Dr. Lynne A. Brock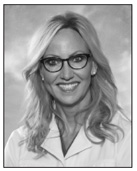 Dr. Lynne A. Brock is originally from Northeast Texas and receive ed her DDS from University of Texas Health & Science Center (UTHSC), Houston in 1990. She began dental assisting (DA) in 1979 and continued to DA throughout her dental education with an emphasis in Pediatric Dentistry. Nationally, she was recognized as First Place Recipient of the ADA Table Clinic Awards in 1989. Dr. Brock was Chief Resident at Richland Memorial Hospital GPR in Columbia, SC before receiving her Specialization in Endodontics from Marquette University School of Dentistry (MUSoD) in 1993. Dr. Brock began teaching & instructing part time in 1991 as an adjunct Clinical Professor in Endodontics at Marquette University School of Dentistry (MUSoD) in Milwaukee, Wisconsin until 1997. She has been in full time private practice as an Endodontist working in SE Wisconsin for over 20 years and has mentored many dentists.
Dr. Lynne Brock has been a Real World Endo (RWE) Board Advisor and Certified Lecturer since 2008. She travels for RWE and has presented over 250 hours of CE in Endodontics for study clubs and dental conventions such as Chicago Midwinter, Greater New York, Southwest Dental COnference, WDA, and Western Regional Dental Convention. She has volunteered as a former Delegate for WDA Region 3; and served as President of Greater Milwaukee Dental Association 2011-2012. She has been nominated by her peers for Fellowship in the American College of Dentists; Pierre Fauchard Academy; and recently into the International College of Dentists. Since 2009 Dr. Brock has volunteered to serve as President of Smile for a Lifetime SE Wi Chapter, a noon-profit charity for children.
Education & Fellowships
MUSOD • Certificate of Advanced Degree in Endodontics
Richland Memorial Hospital, SC • GPR, Chief Resident
UTHSC Houston • DDS
Pierre Fauchard Academy • American College of Dentists
International College of Dentists
Associations
American Association of Endodontics
American Dental Association

Wisconsin Dental Association